Storage Warehouses
Within our location in Melksham, Wiltshire we have the facility to offer full storage solutions to our customers. We have access to over 40,000 square foot of storage warehousing, offering secure commercial storage with a full pick/pack facility.
We offer over 3000 racked pallet locations and can offer delivery services direct from our facilities to the final destination.
Security
Our storage site is monitored by 24/7 CCTV surveillance cameras providing a secure facility for the storage of all cargo. An out of hours call out service is in operation to handle all warehouse emergencies.
Our team of skilled forklift truck operators are able to handle various loads.
Stock Control
A computerised stock control system is in operation allowing for a continuous stock monitoring facility.
All items stored are logged by a batch number, dates and order number working in conjunction with customer orders. Offering full stock rotation to each product.
Reports can be compiled giving detailed information on cargo storage upon the customer request.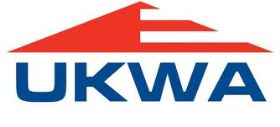 We are now part of the UKWA
Testimonials
"
We use Broughton Transport for Refrigerated Transport because they are reliable and dedicated to meeting their customer's needs. They are our first choice when we need to ensure the job is done first time and on time. I would have no hesitation in recommending their services to anyone looking for a good reliable service with a company who go the extra mile to ensure customer satisfaction.
"
Andy Woods
- General Manager
Ace 4 Trading/Kebabs