Storage Warehouses
Save on storage and manage capacity better with warehousing services from Broughton Transport
At Broughton Transport, we recognise that one of the biggest challenges our customers face is the handling and storage of goods as well as other materials. We go beyond our speciality and expertise of delivering goods from one point to another in a timely, safe manner. We also help by providing warehousing for commercial storage.
Within our location in Melksham, Wiltshire we have the facility to offer full storage solutions to our customers. We have access to over 40,000 square foot of storage warehousing, offering secure commercial storage, pallet storage and a full pick and pack facility.
We offer over 3,000 racked pallet locations and can offer delivery services direct from our facilities to the final destination.
Pick and pack services
From pick and pack to pallet storage: An integrated solution to help you
Our commercial warehousing services include pick and pack services if you need them, so that we can offer you a complete end-to-end solution consisting of storage, packing and delivering. We provide commercial storage for a range of products from manufactured goods to food items which are also delivered using Broughton's refrigeration trucks.
We also provide warehousing services including pallet storage so that goods can be picked up and dropped off quickly and cost-effectively. With our many years of experience, Broughton Transport offers highly efficient, cost-effective warehousing services for commercial storage of goods for you.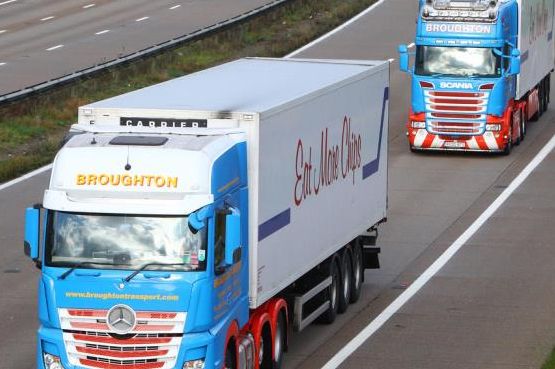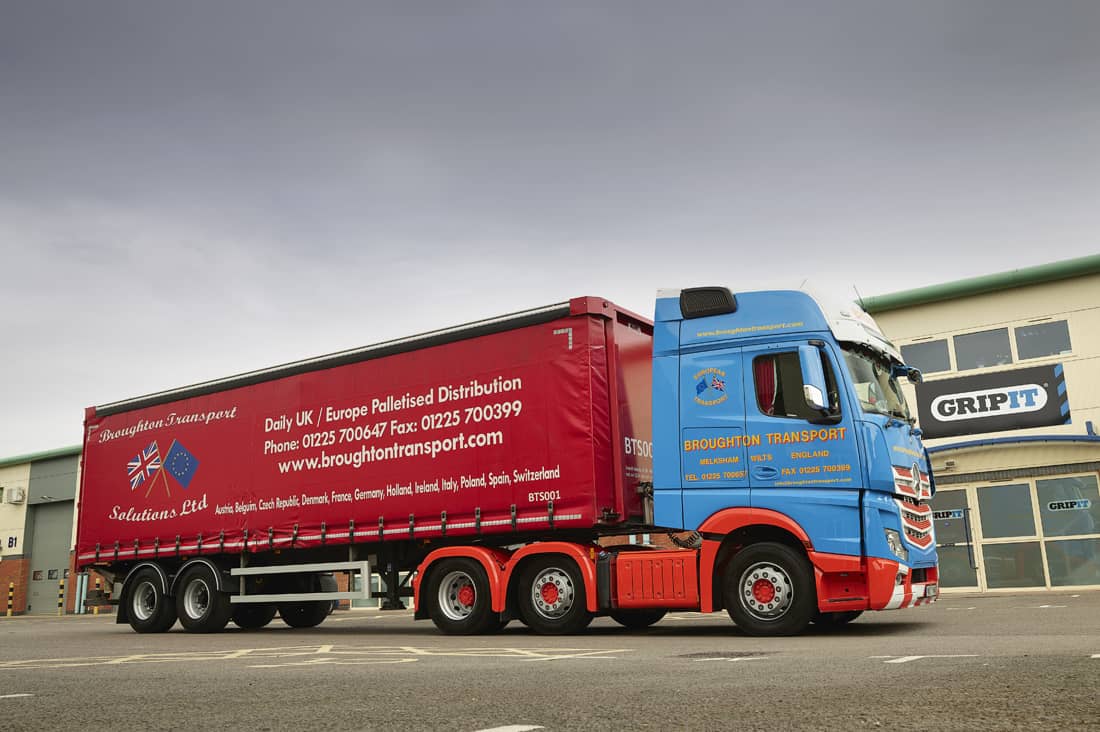 Peace of mind security
At Broughton Transport, we have spent many years building processes to ensure that customers know where their products are at any point in time, whether that's during storage or transportation. All of our trucks are equipped with GPS to track the exact location of goods while our commercial storage units are equipped and monitored by 24/7 CCTV surveillance cameras providing a secure facility for the storage of all cargo. An out of hours call out service is in operation to handle all warehouse emergencies.
Stock Control
Tracking of goods goes beyond GPS and CCTV! We also use a proven computerised stock control system to track, not just what you have in stock, but the exact quantities and where and when they were delivered. We are then able to easily access products for pick and pack or immediate collection.
All items stored are logged by a batch number, dates and order number working in conjunction with customer orders, offering full stock rotation for each product. Our commercial warehousing services go even further as reports can also be compiled, giving detailed information on cargo storage upon request.
Managing pallets can be a real challenge for businesses, which is why Broughton Transport offers pallet storage services that help you save space and make the logistic process easier than ever before.
Pallets can take up a considerable amount of space and while they can be needed at short notice, it's not always possible to store large amounts of pallets close to the manufacturing or shipping location. Fortunately, palleted storage services from Broughton Transport can help.
As part of our European transport services, Broughton Transport doesn't just transport goods for our customers. We are also a bulk storage company for manufacturing and commercial warehousing businesses.
Need help with commercial storage?
Save costs, improve your storage and transportation process and deliver products quicker with commercial warehousing services from Broughton Transport.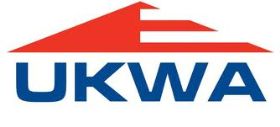 If you would like to find out more about our proven warehousing services then get in touch today. We would love to have a chat with you to see how we can help.
Broughton Transport are part of UKWA