Frozen Haulage
We are frozen food transport and frozen pharmaceuticals logistics specialists. Delivering and maintaining safe, quality, frozen foods is the responsibility of all individuals and organisations involved throughout the "Cold Chain".
Frozen goods are transported at a temperature of –18ºC or lower, chilled goods at a temperature above the freezing point. Driven primarily by the expansion of the chilled and quick-frozen foods market.
Effective management of the Cold Chain is only possible if everyone involved understands their role and the standards that should be applied. Rather like a "relay race" everybody needs to play their part, success relies on team effort.
The "Final Mile" is probably the most important part of the chain, making sure the delivery is kept to the right temperature to ensure maximum stability for the product.
Frozen Product Transport
Understanding the product is our passion. The most important aspect of the frozen product cycle is the delivery vehicles. We provide temperature controlled vehicles that remain operating at all times during transportation to keep the product temperature at the required values.
It is important to have up to date refrigerated trailers that keep the air controlled. Warm air carries moisture that can badly affect the cooling performance.
We look at all routes to make sure careful attention is made for the minimisation of stem mileage for each delivery route. The pattern of unloading will also help conserve the low temperature environment.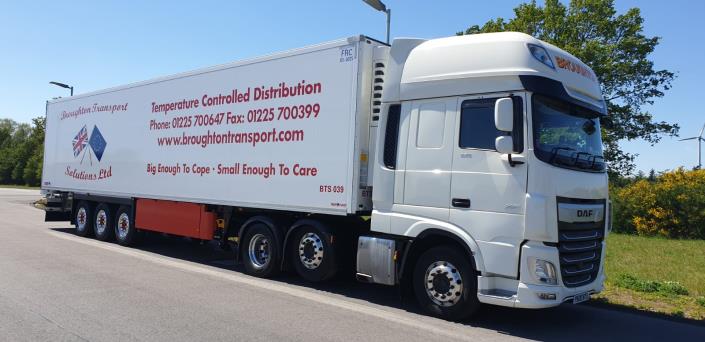 Temperature-Controlled Lorries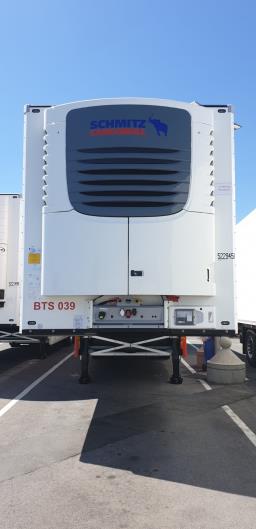 Our drivers are our ambassadors and as such are also responsibile for keeping the vehicle's temperature; close packing the vehicle will also aid to conserve the product temperature.
Whilst our vehicles are standing in the depot, we use electric plug in points to operate the cooling systems, this is to maintain the method of maintaining temperatures quietly without auxiliary diesel engines running. This in turn helps protect the environment and reduces co2 emissions.
Here are some examples of frozen food temperatures:
| Frozen Products | Temperature °C |
| --- | --- |
| Ice and Ice Cream | -25 |
| Deep frozen foods | -18 |
| Fishery products | -18 |
| Butter and edible fats, including cream for butter making | -14 |
| Egg products, offal, rabbit, poultry and game | -12 |
| Meat | -10 |