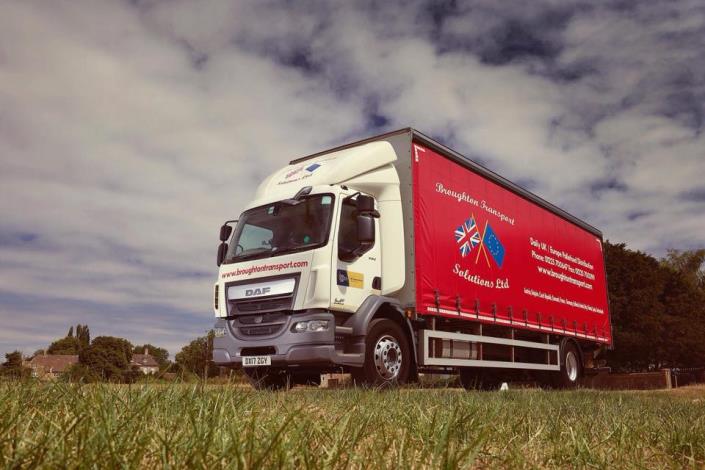 At Broughton Transport we have grown to become specialists in this area, we are members of two leading pallet networks in the UK enabling us to offer our customers next day delivery of their freight throughout the UK.
We cover the SN, BA and SP postcodes with our own vehicles and then using our network of reliable delivery partners we are able to offer coverage throughout the UK.
Every day our team of drivers deliver and collect in excess of 500 pallets a day in a 2000 sq mile radius of our base here in Melksham, Wiltshire.
All of our pallet delivery vehicles are equipped with tail-lifts and drivers are equipped with E-Pod devices giving customers an instant proof of delivery after delivery has been made.
We can offer our customers the following:-
Micro Pallet - up to 150kgs
Quarter Pallet - up to 300kgs
Half Pallet - up to 600kgs
Euro Pallet - up to 1000kgs
Full pallet - up to 1200kgs
We are also able to offer the following timed delivery services:-
Pre 10 Delivery
AM Delivery
Timed Delivery
The above pallet sizes enable us to be at the top of the market, no other company can offer this diverse range and this enables us to be very competitive.
If you require something moving as long as it can fit on a pallet we can move it.
Please get in contact and we will be happy to discuss your requirements and provide you with competitive rates.