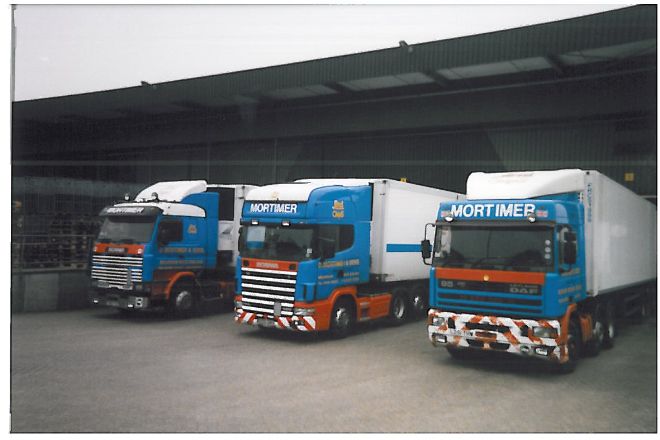 During the 1970's the Haulage business evolved… Firstly bringing potatoes from Cornwall and Pembrokeshire in the spring and early summer, and during other months mainly from Cambridgeshire and Eastern Counties. To avoid running vehicles empty on the outward journey's, other haulage work was undertaken. The first articulated lorry, a Scania, was purchased in October 1978.
What are the 'Eat More Chips' lorries?
This was really the start of our Haulage business as it is today and our fleet was gradually built up to 25 tractor units. Initially the trailers were flat-bed, then taut liners and now refrigerated trailers.
During the late 70's & 80's pan-fried chips became increasingly popular with the catering trade, and this opened up new markets for the business. The bulk of these chips were processed in Holland, we purchased from De Frit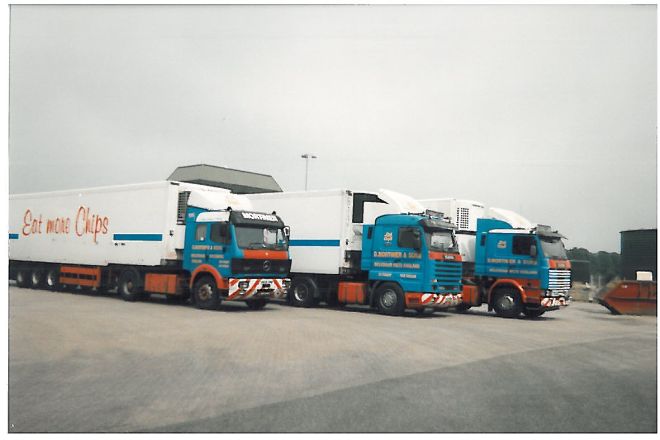 especialist of Venzo in Holland. Besides what we purchased for resale by D. Mortimer & Sons, we had the contract for distributing their chips to other wholesale markets throughout the south, west, north and midlands, D. Mortimer & Sons were considered to the be largest importer of pan-fried chips into the U.K.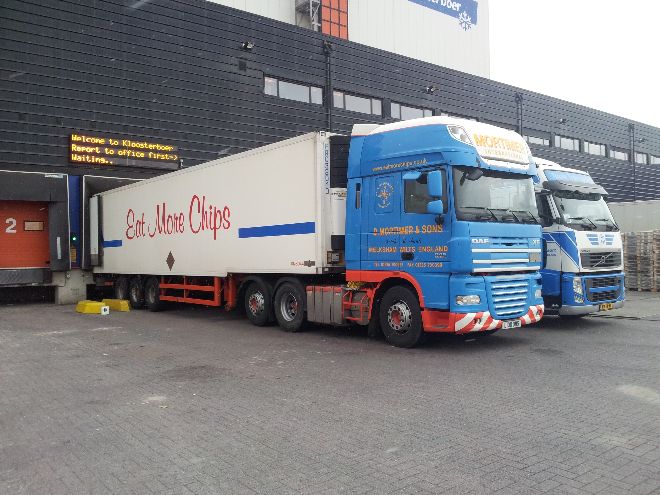 This trade instigated the well-known brand "Eat More Chips" We also have the domain name for "Eat More Fruit" which is more apt in this current climate, as we now deliver Fruit & Veg daily for a number of different growers/manufacturers into Europe and the UK.